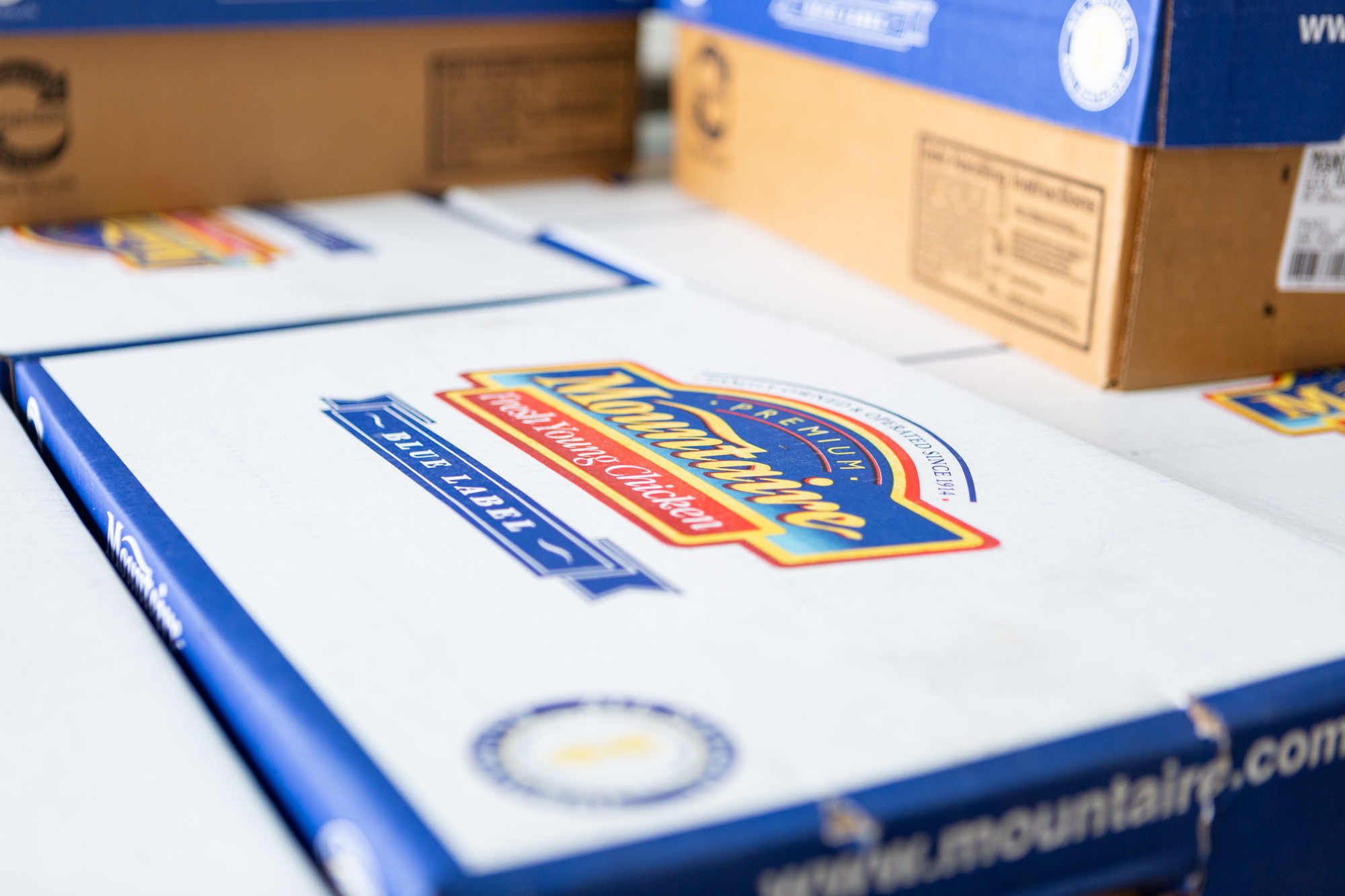 Wholesale

Food Service and Further Processing
Our hand-deboned jumbo bird operations in Delaware and North Carolina deliver fresh and frozen products to 46 states across the United States every day. From combo bins and bulk pack to exact weight, sealed and bar-coded bags, at Mountaire we are flexible enough to meet every customer's needs.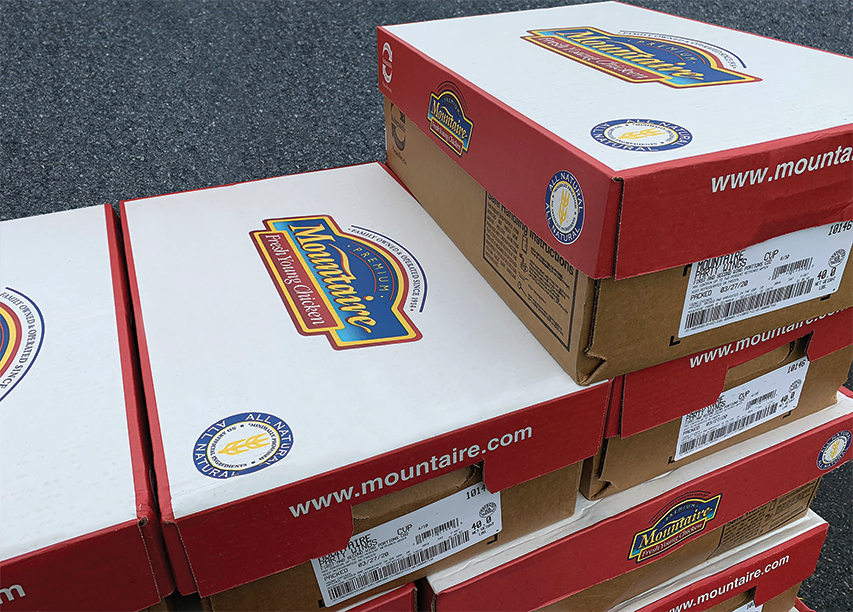 Blue Label
Our Blue Label brand offers our customers quality products at an affordable price. Our Jumbo Product lines include:
Boneless skinless breast
Clipped tenders
Boneless skinless thigh meat
Boneless skinless leg meat
Party wings
Whole wings
Leg quarters
Whole legs
Drumsticks
MSC
Backs, necks, hearts, livers, and gizzards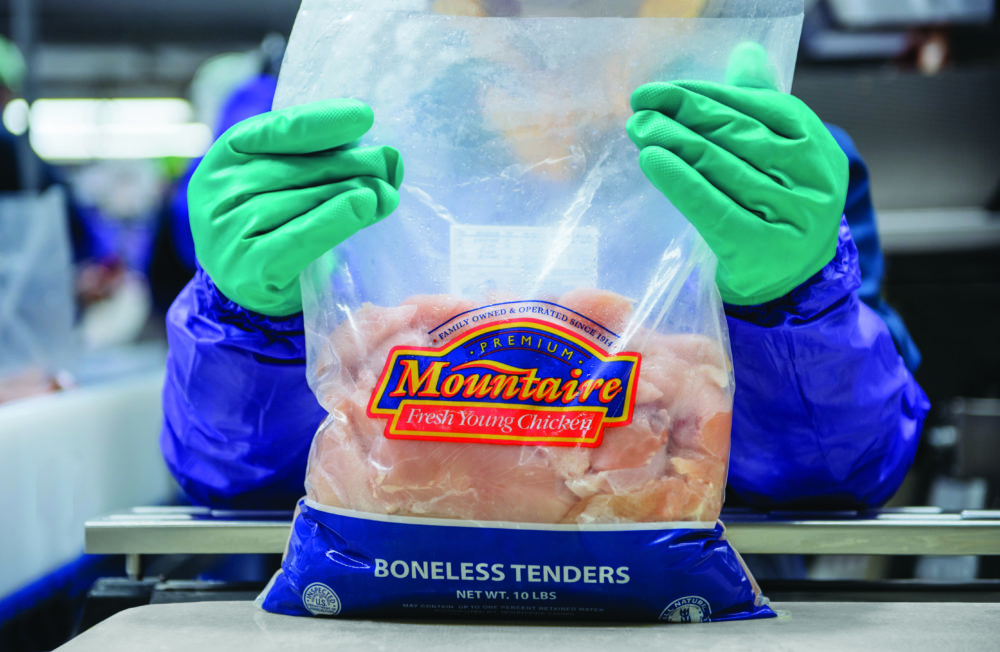 Black Label Premium Product
These chef-ready portions allow restaurants to save time and money because we've done all the work. Our Black Label products are hand trimmed and 99 percent fat free, and include boneless-skinless breast and reduced-fat boneless-skinless thigh meat. This means you get more usable meat in each case and reduced labor costs in the kitchen. Each 10-lb. bag is vacuum sealed to lock in freshness.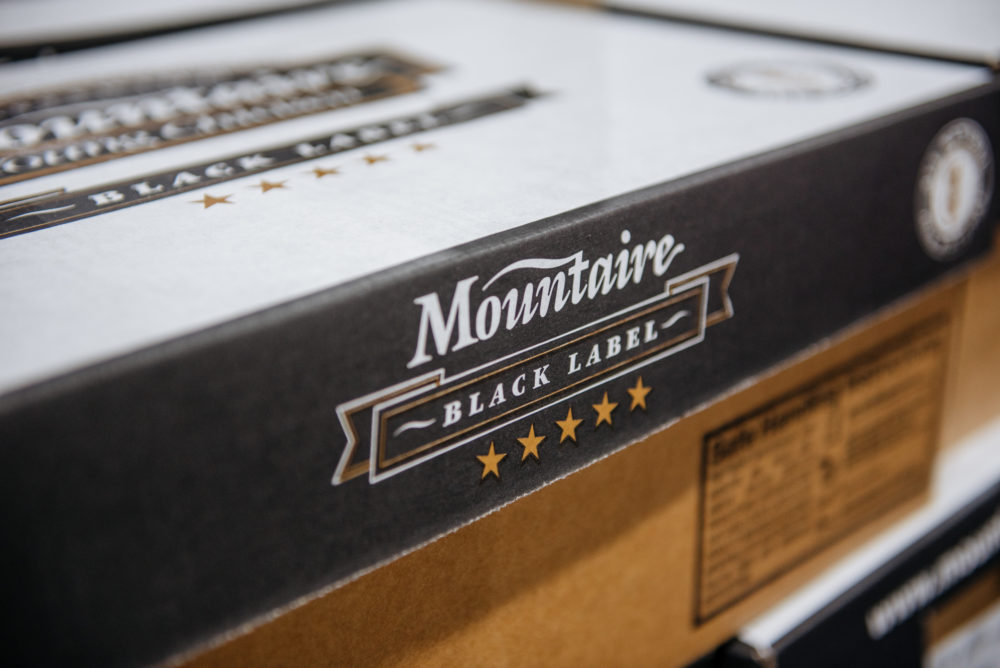 Premium Line of Halal Certified Products: Noor Al-Jabal
All our Noor Al-Jabal products are certified Halal by the Halal Food Council U.S.A. and are blessed in person by practicing Muslims. Available products include:
Whole birds
Legs
Drums
Leg quarters
Party wings
Whole wings
Boneless skinless thigh meat
Boneless skinless leg meat
Boneless skinless breasts
Tenders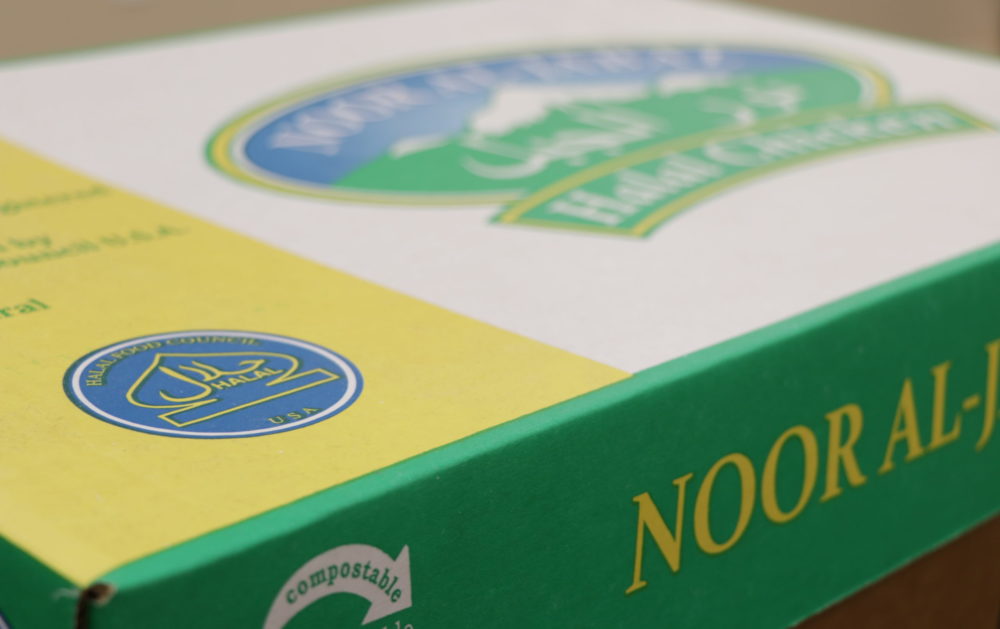 Want to learn more about carrying Mountaire chicken? Fill out this form – we'd love to talk.