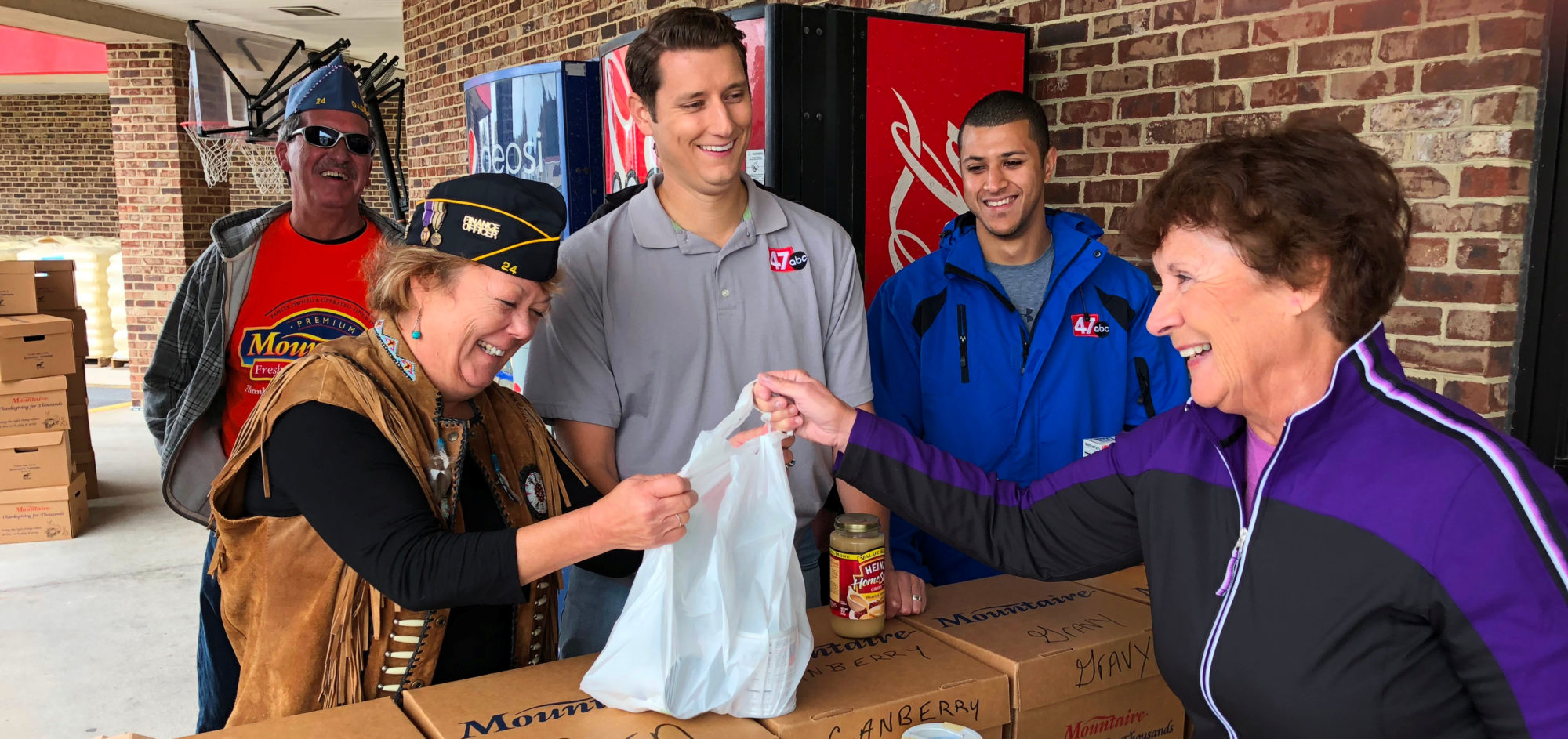 Thanksgiving for Thousands

We've served more than a million meals to people in need
Mountaire's Thanksgiving for Thousands program has been feeding needy families on Delmarva for over 25 years. In North Carolina, our program has been in place for more than a decade. Our program has grown beyond Thanksgiving on Delmarva, where we now pack meals for families at Christmas and Easter, too.
We partner with area churches, food banks, and other groups to serve families a complete Thanksgiving feast, ready to cook and just in time for the holidays. Each box contains a plump Mountaire roaster chicken and all the fixings for a delicious holiday meal.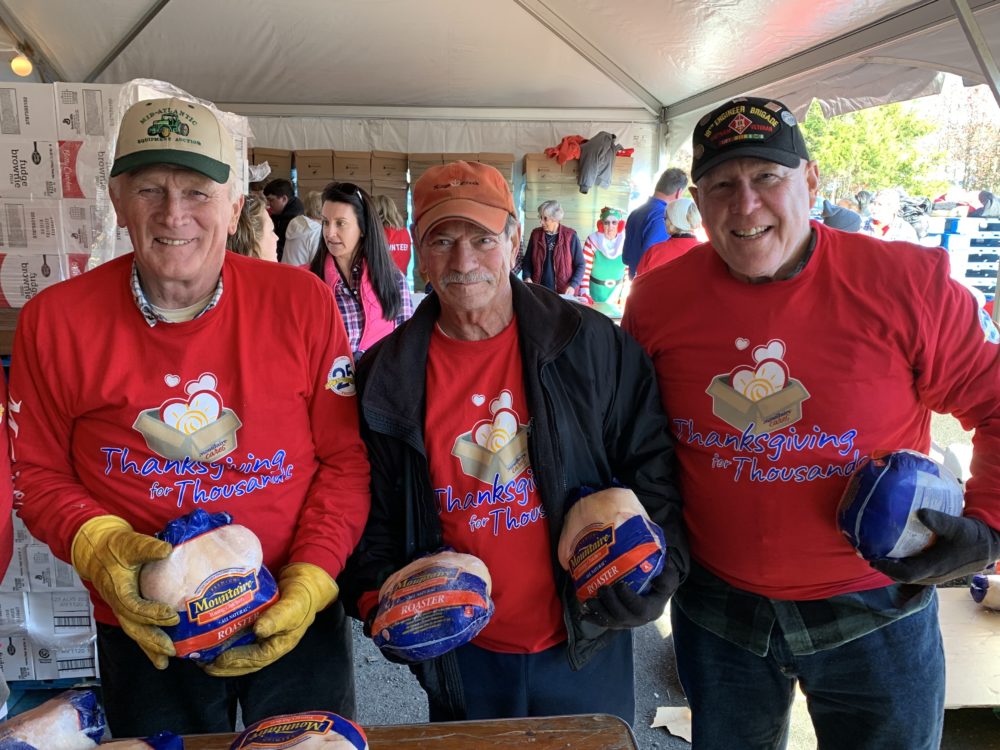 We owe it all to our volunteers
None of it would be possible without the support of the community, as hundreds of volunteers show up each year to help us pack boxes. Food drives during the holidays help supplement boxes throughout the year.
If you would like to help those less fortunate have a Thanksgiving, Christmas or Easter meal this year, please consider joining our Feed-A-Family Campaign. Thanks to Mountaire's partnership with the Delaware Community Foundation, you can donate $10 or more to the Mountaire Thanksgiving for Thousands Fund and help us feed another family in need this holiday season. Each $10 donation creates another meal box from the program.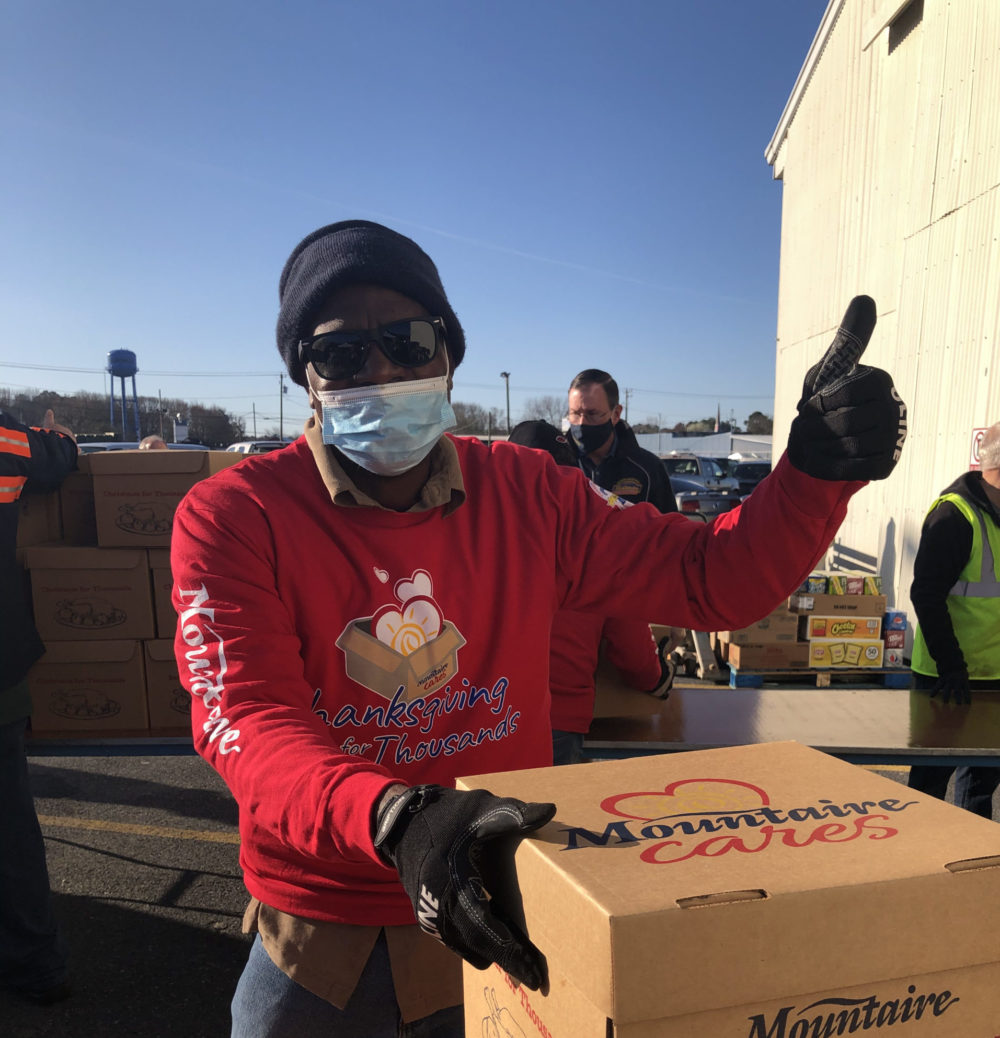 Are you part of a group that wants to distribute boxes?
We will once again be partnering with nonprofits and organizations to distribute 10,000 food boxes on Delmarva, and in North Carolina: 10,000 boxes to areas surrounding Lumber Bridge; 5,000 boxes around Siler City; and 1,000 boxes in Statesville. Sign your organization up to participate here!
If you are an individual on Delmarva who is in need for a food box, check back here in November for the phone number to get on that list.
(This signup is for bulk distribution only, not individuals/families, and does not guarantee a spot on the list or a certain number of boxes.)
Check back later for more information on volunteering!