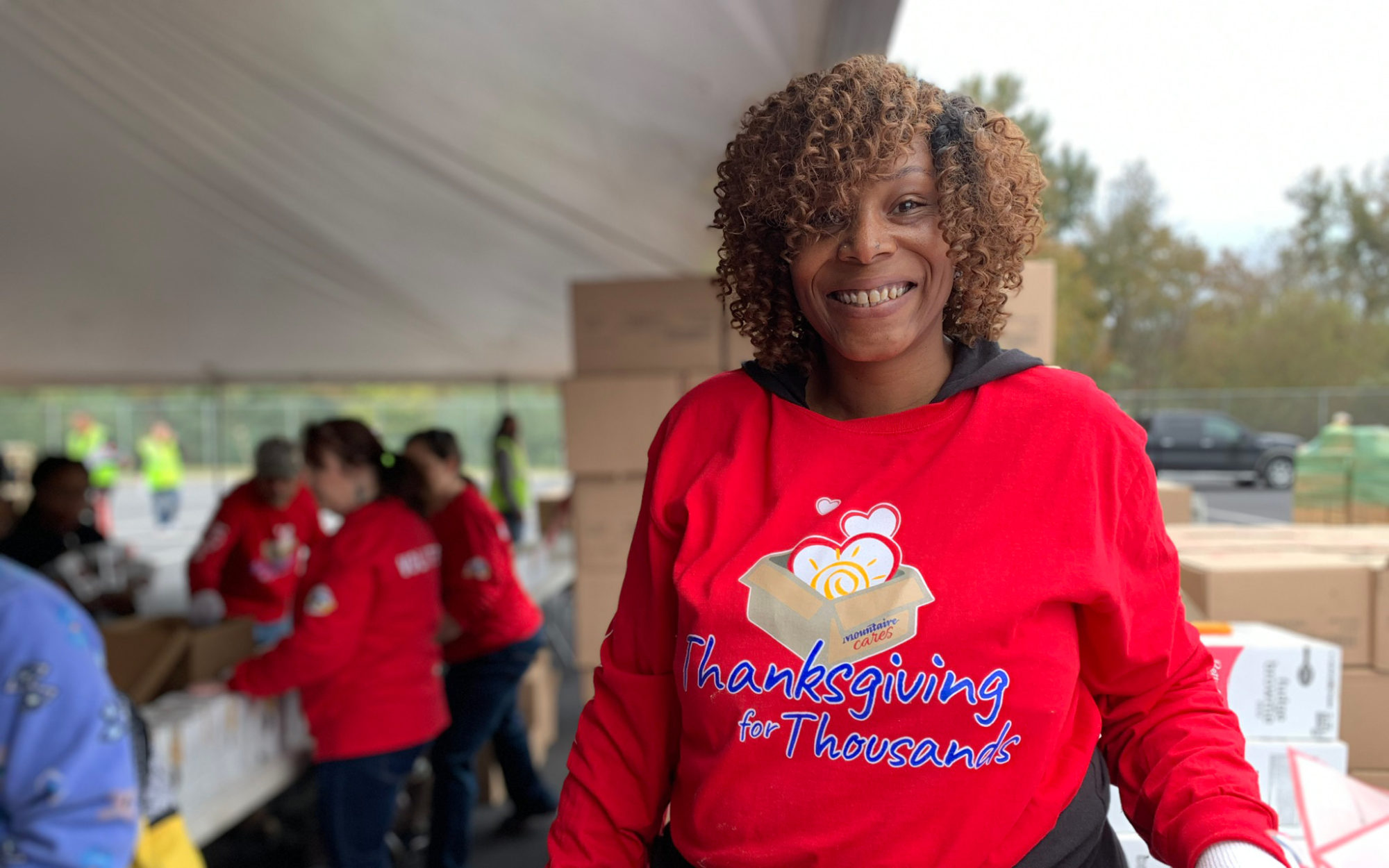 Meals for Thousands

We've served more than a million meals to people in need
Mountaire's Thanksgiving, Christmas, and Easter for Thousands programs have been feeding needy families on Delmarva for over 25 years. In North Carolina, our programs have been in place for more than a decade. We partner with area churches, food banks, and other groups to serve families a complete family feast, ready to cook and just in time for the holidays. Each box contains a Mountaire roaster chicken and all the fixings for a wholesome meal.
None of it would be possible without the support of the community, as hundreds of volunteers show up each holiday to help us pack boxes. Over the years, we've developed a volunteer network that includes thousands of employees, organizations, and neighbors across our communities.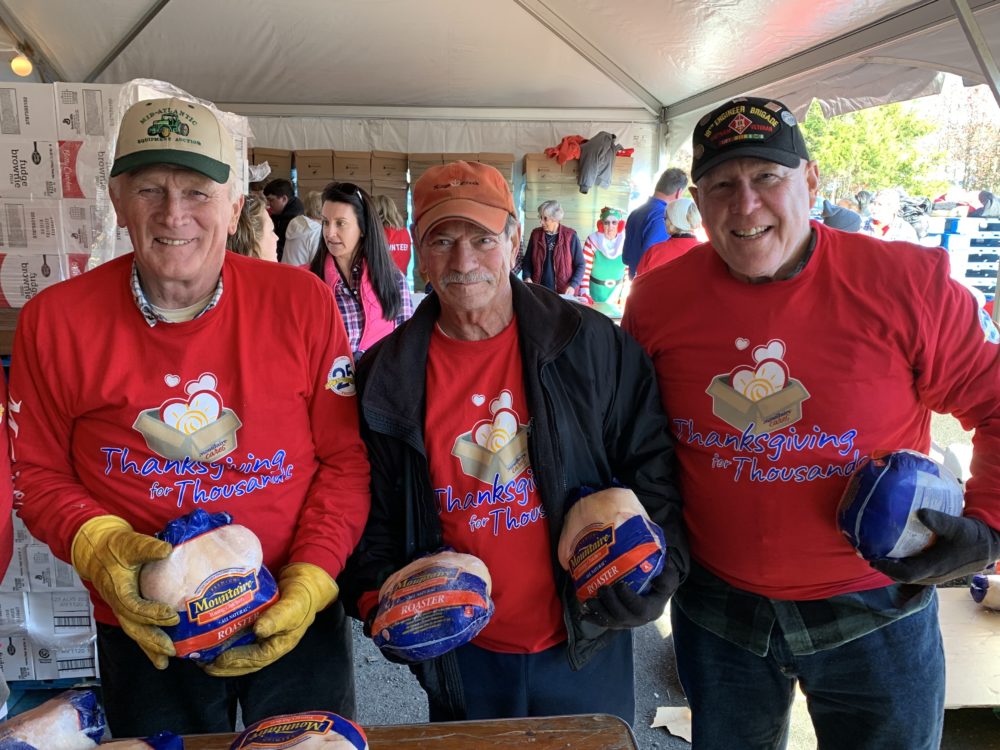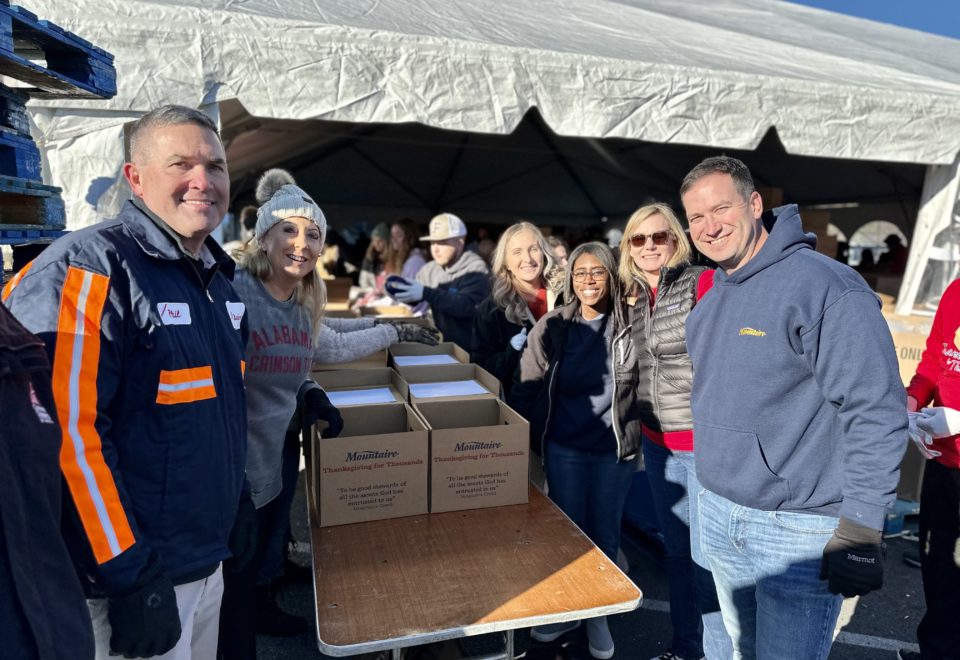 Thanksgiving for Thousands
Play Video
Thank you to our volunteers and partners for another successful year of our staple event! More than 750 volunteers helped us serve 350+ non-profits and community organizations; a special shout out to Crossroad Community Church and Power Cross for hosting our distributions. In 2022, we were able to pack 31,800 boxes across three locations, which amounts to over 127,000 meals! We will begin signups for the 2023 Thanksgiving for Thousands program in mid-September, so back here for more information. 
Christmas for Thousands
Christmas has wrapped up for 2022. Thank you to everyone who helped pack and distribute nearly 10,000 boxes across Delmarva and North Carolina in our biggest Christmas for Thousands yet. Check back as the 2023 holiday season approaches for more info on our next Christmas event!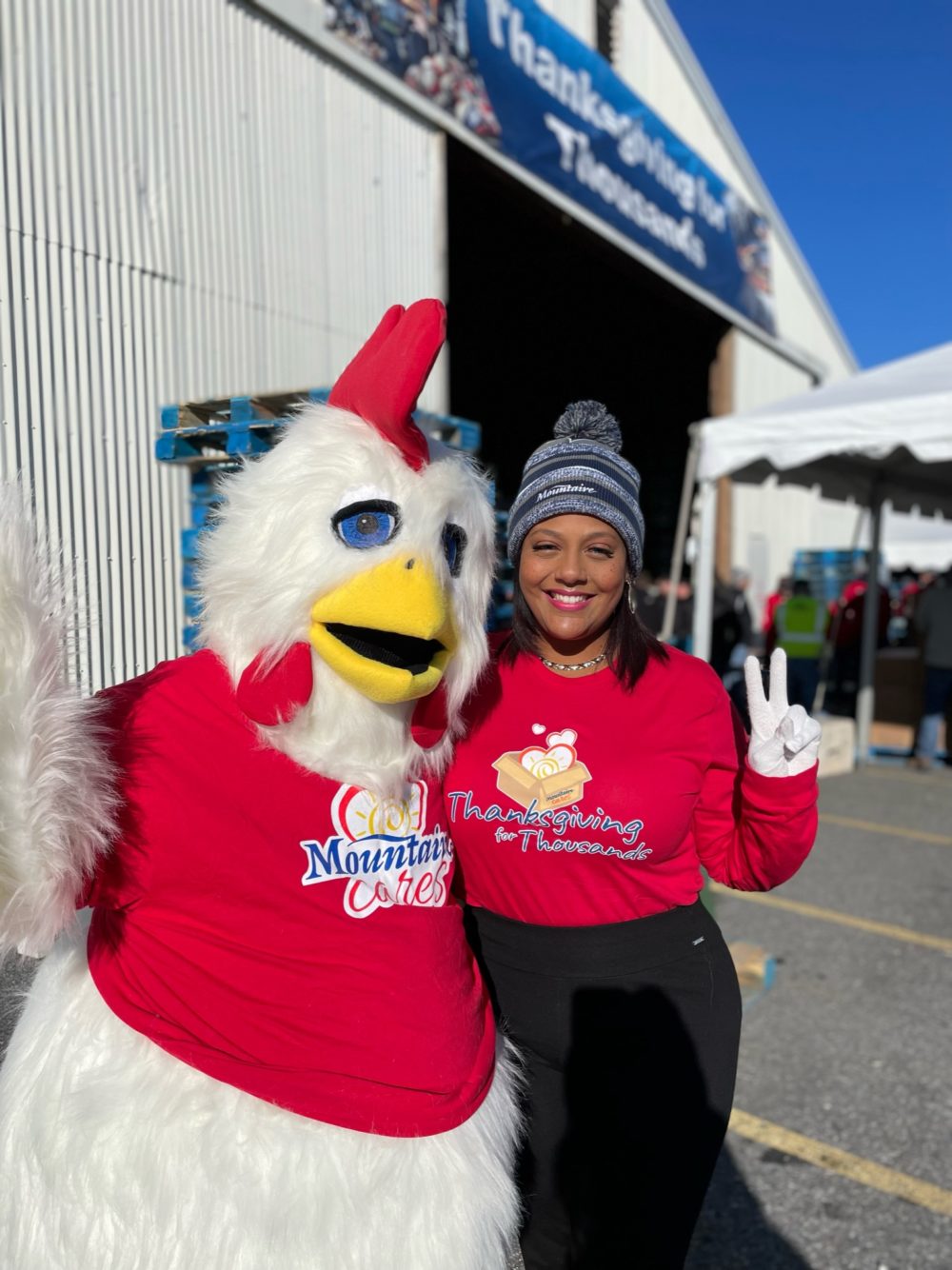 Easter for Thousands
Due to the overwhelming request for support in the communities we serve, we continued the expansion of our Easter for Thousands program in 2022 into North Carolina. Volunteers from Mountaire Farms and local organizations came together to pack and distribute almost 10,000 boxes to those in need. And in 2023, we will be back to do it all over again.
BOX REGISTRATION IS NOW CLOSED FOR EASTER FOR THOUSANDS. If you requested boxes this year for any of our events, expect an email from Mountaire by March 28th.
If you are interested in volunteering at one of our packing events this year, our dates for 2023 are as follows:
For Delmarva –
For North Carolina –
Siler City Packing Event – Friday, March 31st (9am — NOON) – Siler Processing Plant, Parking Lot
To volunteer, go here: https://www.signupgenius.com/go/siler_easter_2023
Lumber Bridge Packing Event – Saturday, April 1st (9am — NOON) – Power Point Church, 4282 NC-211, Lumberton NC 28360