Every year, we pack 10,000 boxes on Delmarva and 10,000 in North Carolina to ensure a holiday meal for thousands of people over Thanksgiving. The question this year, considering restricted gatherings, was a simple and yet seemingly insurmountable one: how? How do we pack so many boxes and distribute them with so few volunteers? Though our operations in Lumber Bridge had always used employees to pack on a Saturday, the Delaware operations had made this a staple community event for years, drawing hundreds of volunteers to pack in a single Monday.
There were even more problems to overcome, as the warehouse usually used to pack in, as well as to house food and boxes before packing, was not an option. Our Selbyville processing plant was closed down the week before Thanksgiving in order to upgrade equipment, and the warehouse and parking lot was being used for staging and contractors.
And of course, the creator of the program, Roger Marino, had retired earlier in the year, leaving our Community Relations Manager Zach Evans with a long list of problems to overcome while taking the program over for the first time. Always the hands on go-getter, though, Zach set out determined to provide our communities with the food they so desperately needed.
And never before had the need been felt quite so acutely. Many people have been out of work or struggling due to the pandemic. People are isolated, cut off from supportive communities, and many nonprofits have found it difficult to keep up with demand.
It may take time to answer how we would provide Thanksgiving meals, but there could be no question of if.
The Wednesday morning the week before Thanksgiving dawned bright, cold, and windy on Delmarva. A limited group of Mountaire employees gathered to fold the boxes that we would pack food into, something normally done ahead of time, but with nowhere to store the boxes this year, there was no choice but to create them at the last minute. As the tent took longer to set up than anticipated, we were faced with an unavoidable problem: the wind just would not die down. It blew empty boxes over again and again; people retreated into Mountaire trailers to fold and store boxes until the tent was usable, but space was limited.
Finally the tent was up, and productivity soared; pallet after pallet of boxes were set up and wrapped to be used in the following two days.
Finally, it was packing day, which is to say, organized chaos. To meet a goal of 10,000 boxes, we were aiming for 2,500 per shift, with two shift for two days. Slowly but surely, everyone established a rhythm, and by 11 a.m., 3,000 boxes had been packed. To our amazement, we left the first day with 7,500 boxes packed.
The next day, not only were the remaining boxes packed within the first couple of hours, but we were able to make more boxes in preparation for Christmas for Thousands. No second shift was needed, and our packing marathon wrapped up completely by 2 p.m.
Packing and distribution went off without a hitch in North Carolina the next day, and Monday, the roasters were added to the boxes on Delmarva as over 150 organizations came to pick up their boxes. Trucks filled with over 1,500 meal boxes went out to five area churches, who would host distributions for individual people and families to stop by and pick up as needed.
And just like that, months of planning and preparation was ended, and the 26th annual Thanksgiving for Thousands was in the books. In a year filled with cancelled plans and uncertainty, our leaders, our employees, and our communities rallied. We came together (socially distanced, of course) and pulled off what we have always taken for granted in years past. And as 2020 draws to a close, we are awed by the support that we continue to see in our goal to feed the world.
As Christmas approaches, we are confident that our Christmas for Thousands program will be equally as successful. If you would like the chance to help us pack 2,500 more boxes on Delmarva for Christmas, click here for more information and to sign up!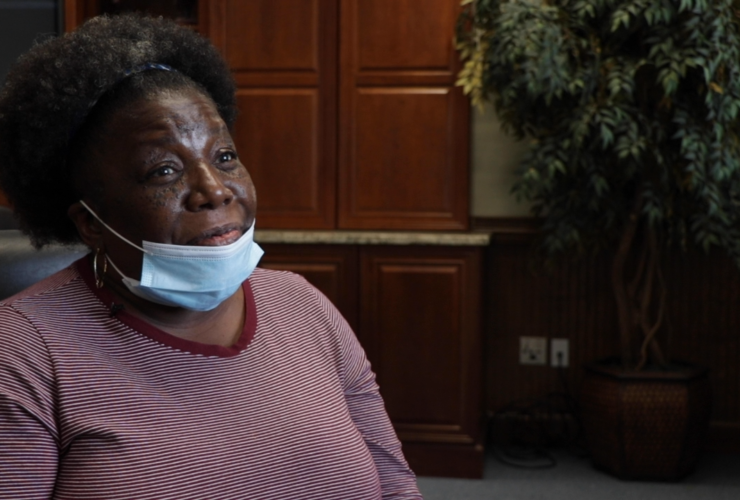 Our employees each have their own stories, their own reasons [...]
Read On »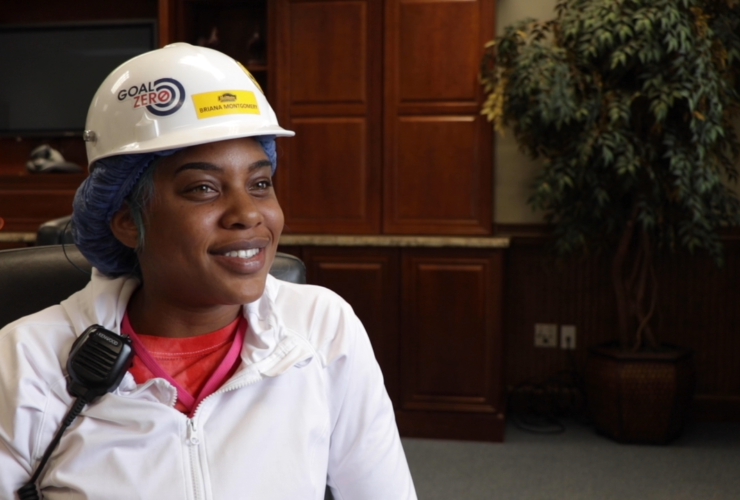 Our employees each have their own stories, their own reasons [...]
Read On »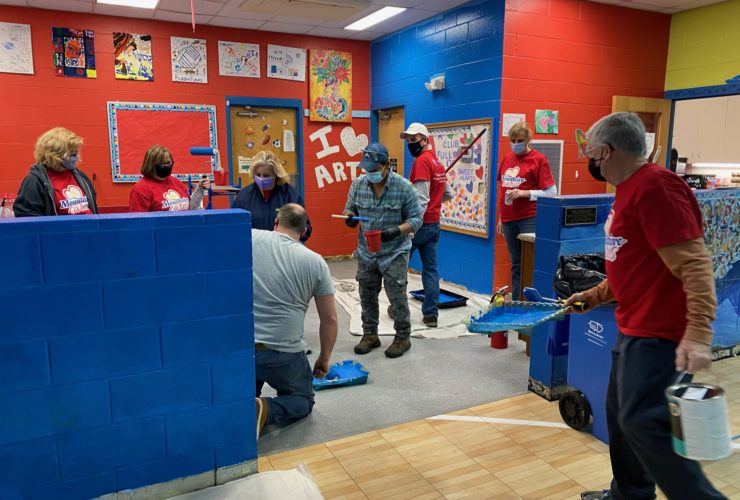 Right up the road from our Millsboro processing plant, the [...]
Read On »