The Delmarva Chicken Association (DCA, formerly DPI) recently honored three Mountaire poultry growers as Outstanding Growers of the Year for 2020.
"We are proud of our growers who work hard to raise healthy birds while following our strict animal welfare guidelines," said Jim Shepard, Vice President of Live Operations. "Our growers are such an important part of ensuring that Americans have food on their table."
Thanks to DCA for helping us tell their stories.
Joel and Kayla Peterman
Milford, Del.
Joel Peterman operates a fleet of school buses, helping transport students in three central Delaware school districts. Kayla Peterman is a hospital nurse. And on top of it all, they raise chickens – 147,800 birds at a time across seven chicken houses for Mountaire Farms.
"So, long days," Joel Peterman acknowledges. "You always know you're probably not going to get to bed before 11 or 12 once you get done doing all your nightly checks. But the nice thing about chickens is you make your own schedule; you're somewhat flexible."
Even though their farm east of Route 1 is off the beaten path, maintaining a good appearance is important to the Petermans. They have invested in two-row vegetative environmental buffers, using DCA's buffers coordinator for assistance with sourcing and planting the trees. Weeds are hard to spot, and the farm lanes are debris-free. "I am a stickler for things looking tip-top," Joel Peterman said. "I think that says something about a person, and their performance. You kind of know what kind of farm it is when you pull up to it – not always, but most times."
Kayla Peterman says her chicken-grower career sometimes comes up in chats with coworkers at the hospital, and she takes opportunities to demystify how chickens are raised. "It's not like we walk in there and just see the chickens as a source of income. I look at them as something we're raising to be healthy. We want them to have the best quality of life when they're here," she said. "I'm proud of our farm. I would point at our whole thing and say, this is something amazing that we're doing."
Patrick & John Kelley
Pocomoke City, Md.
The father-and-son team of John and Patrick Kelley operate an 11-house chicken farm near Pocomoke City, raising flocks of about 393,000 birds for Mountaire Farms. Raising chickens is a family tradition for the Kelleys; John's father and brother bought the farm with him in the 1970s, and today, Patrick takes the lead in day-to-day farm operations. They also credit a co-farm manager, Isaac Enriquez, with a key role in making the farm succeed.
"I enjoy competing against other growers," Patrick Kelley says of the work that drew him back to the farm after leaving to earn a non-ag degree in college. "I enjoy analyzing what works and what doesn't work to try and constantly improve on what we do."
In years past, Patrick Kelley said, he kept details of how their farm operations close to his vest, not volunteering much to other growers or soliciting their advice. But in the 11 years he's been a grower, Patrick Kelley said, he's grown more and more open to collaborative input.
"I realized that the more you talk to people, the more knowledgeable you can get if you're willing to listen," he said. "I do like a team effort, with others and with employees, letting them have a voice. They can see things that sometimes we can't – and they like that, too."
Steve Brittingham
Millsboro, Del.
With one chicken house on his farm that holds 18,400 birds in a flock, Steve Brittingham has one of the smaller poultry operations in Delmarva's chicken community. But, he says, the keys to a chicken grower's success are the same no matter the size of his or her operation.
"I know of many larger farms, and the people who have them are committed, and they do well. There's room for all sizes," Brittingham said. "Whether you've got my one house or eight houses, you've got to adapt yourself to what you've got to do to do well."
Brittingham, a Mountaire Farms grower, knows his way around farms large and small, having retired in May from a long career with Mountaire as a flock supervisor manager. He and a six-person team monitored Delmarva chicken farms and helped their grower owners carry out Mountaire's live production plans.
"You're always looking for things to improve on the farm. Don't stop – it keeps coming at you," Brittingham said. "You've got to look for that edge, and how to outperform everybody else."
Brittingham is in his chicken house three to four times a day, checking water lines, feed pans and in-house climate systems. With his birds only steps away from his home near Millsboro, it's easy to reach the chicken house anytime there's a problem to solve.
"You've got to be committed to it and you've got to have a sense of urgency," he says. "If you see something's broke, get it fixed. If you see something coming down the road that could help you, get after it – don't wait. And attention to detail – the least little thing, you've got to be on it. Those will get you good numbers."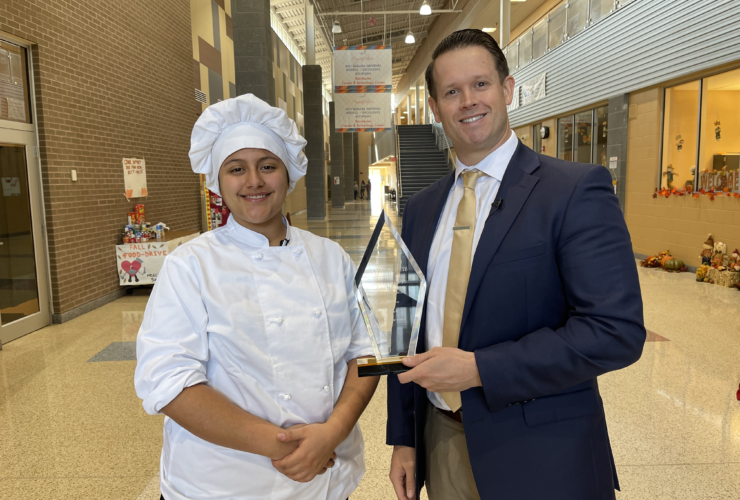 Mountaire Farms is expanding their Farm to Table Scholarship program [...]
Read On »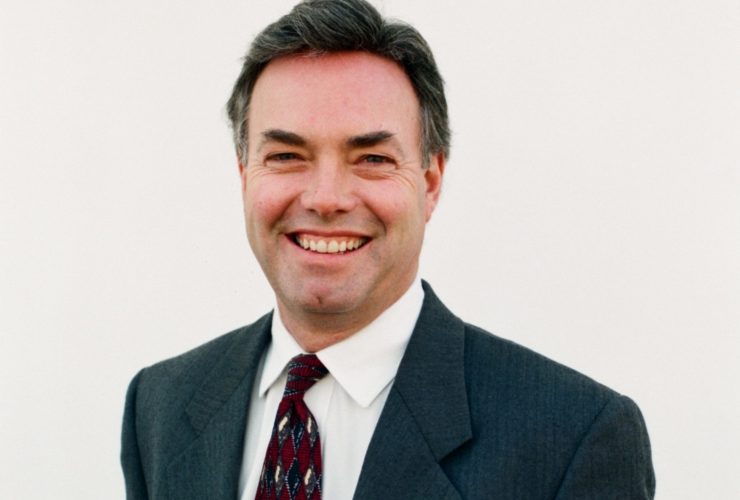 It's with heavy hearts we announce and honor the passing [...]
Read On »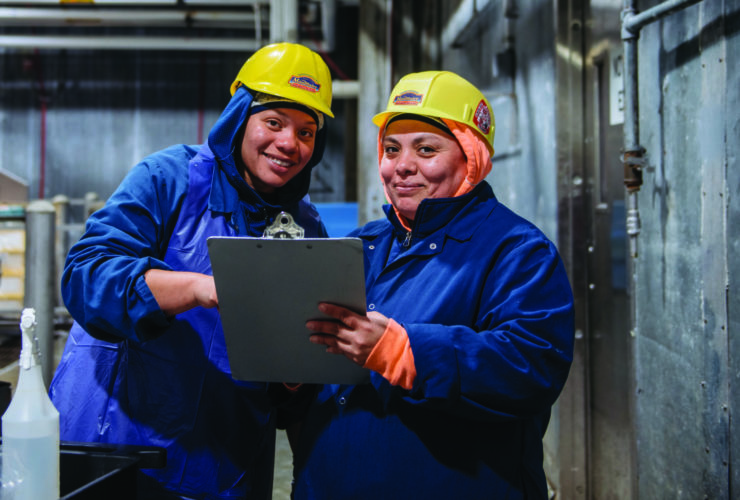 Due to the nature of what we do – manufacturing [...]
Read On »