Robeson Community College creates intentional partnerships with local industry
Reprinted from EdNC.org, October 26, 2022
By: Cheyenne McNeil
From early child care providers to manufacturers, Robeson Community College has partnered with local employers for years. But recently, the college has taken a more intentional approach to these partnerships.
Robeson Community College (RCC) has an annual economic impact of $96.8 million in its region. And with nearly 100% of its students coming from southeastern North Carolina, creating valuable industry partnerships is key for the success of the college and its students.
Melissa Singler, the college's president, said being intentional drives the college's industry relationships.
"Anytime we can go in and lift the company up in terms of training people they've already hired or training people specifically to be hired, it's a win-win for our community," Singler said.
Creating intentional partnerships
Mountaire Farms arrived in Robeson County in the late 90s, after buying out a company called Piedmont Poultry. Since then, the company has grown to be a large supporter of RCC. Initially, this was an organic relationship – one that was natural for the company and the college. Mountaire Farms reaches out to RCC with its needs, and RCC responds by providing training or connecting the company with students.
More recently, the two are working together more intentionally. Jarrod Lowery is the community relations manager for Mountaire Farms and said RCC is a valuable partner.
"Over the past two years, we really wanted to hone into that — not just getting employees and potential employees from Robeson Community College by happenstance, but on purpose," Jarrod Lowery said. "There's a whole world that Robeson Community College offers and can help us build partnerships with."
Taking an overarching view
Eric Freeman is the vice president of workforce development, continuing education, and institutional services at RCC. He said partnering with Mountaire Farms and other industry partners usually starts with the basics.
"We work closely with them at different levels. We kind of do an assessment with them, we go toward a plan, we basically look to see what's working, what's not working," Freeman said.
Freeman works with employers to determine their needs and evaluate how RCC can help. Are there a large number of openings in one area? Are there areas that need additional training? Where is the company experiencing turnover?
Like many other employers, Lowery says Mountaire Farms is looking for ways to help its current employees advance. This is where RCC comes in.
"We're looking at skill set, and how to either develop a new skill set or to increase it," Singler said.
From accounting to nursing to robotics, Mountaire Farms has openings across multiple disciplines. Lowery said this is what makes RCC so valuable to the company – the college can help provide employees in various departments.
Investing in trucking and mechatronics
Just this June, RCC launched a Truck Driving & CDL Academy. Though fairly new, Freeman said the program already has a waitlist through the next nine months. The 400-hour program is fitted to run five day classes per year and two night classes per year.
When Mountaire Farms heard that RCC was interested in launching the Truck Driving and CDL Academy, the company donated two day cabs to the college — helping RCC get the program off of the ground. A day cab is a heavy-duty truck without a sleeping cabin. To round out the fleet, RCC purchased a sleeper cab for the program, as well.
Later, Mountaire donated two trailers to the program, too.
Lowery said one of his greatest needs is employees in shipping. This prompted Mountaire Farms to partner with RCC and help start a supply chain program. The program is waiting on approval from the N.C. Community College System. Mountaire Farms also donated robotics equipment to the mechatronics engineering technology program.
Lowery said when it comes to hiring new employees, RCC is the first place to look.
"I have a lot of employees who graduated from RCC and they are some of the best we've got. We know they're highly trained, highly skilled and we have confidence when we hire somebody from Robeson Community College," Lowery said.
Cheyenne McNeill is a regional reporter for EdNC.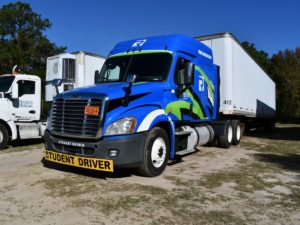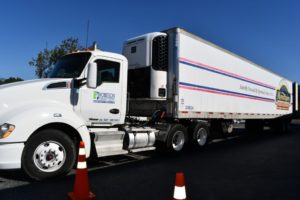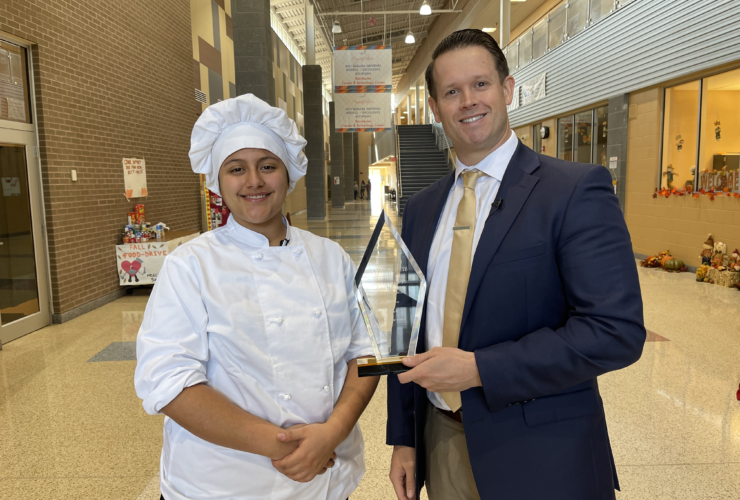 Mountaire Farms is expanding their Farm to Table Scholarship program [...]
Read On »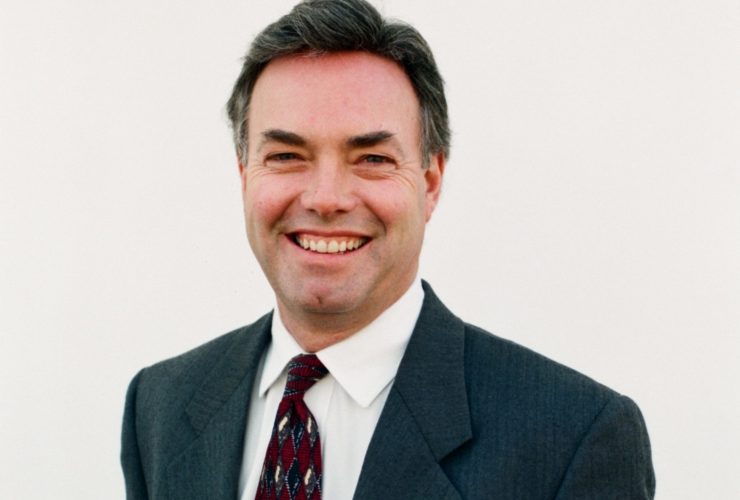 It's with heavy hearts we announce and honor the passing [...]
Read On »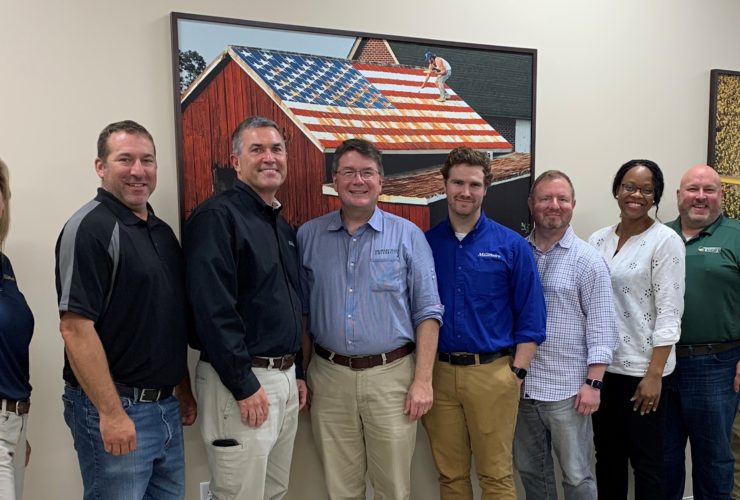 Mountaire Farms has partnered with Delaware Valley University in Doylestown, [...]
Read On »